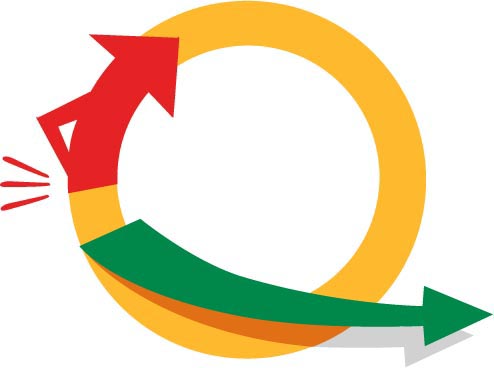 English - About Per Halvor Lunde
About Per Halvor Lunde
Physiotherapist, M. Ph. – educator and mentor for care workers, therapists and staff managers.
Formal education:
From the University of Oslo, I have degrees in psychology and the theory of pedagogics/education. My Master-degree – I studied at the Department of Special Needs Education at The University of Oslo (UiO). I have also studied leadership and leadership psychology at the Norwegian School of Management – HH/BI in Oslo. I studied physiotherapy in Oslo.
Practical experience behind the process of developing The Knowledge of Patient Transfer and Movement Assistance:
I started out as an auxiliary at Ullevål University Hospital in Oslo, Norway – 2 years before I attended the study of physiotherapy. Even after the studies, I kept working partly as a nurse assistance. The broad scope of practical experience has given me the opportunity to know and look closely at the practical work with patients from different angles and with different perspectives. This kind of wide range practical experience, I now hold as my most important asset which I use in my teaching and educational practice among all kinds of health care professionals.
Clinical experience:
My clinical practice as a physiotherapist has been in Sunnaas Rehabilitation Hospital with patients suffering from hemiplegia and other neurological diseases and training patients after severe accidents. I have also worked with retarded children. I worked at a private clinic also as a physiotherapist in home care. Then started the interest for work environment and work loads among health care workers. From hospitals I have experience from medical wards, surgical- and neurological wards as well as intensive care and operating theatre at different hospitals.
Work environment aspects:
I have been working at an Occupational Health Care Unit with preventive actions at Aker University Hospital in Oslo. In addition, I have been at the Labour Inspection Authority as a Chief Physiotherapist. For 7 years I have been working at the Work Research Institute in Oslo, dealing with Participative Action Research in different kinds of work environments and businesses – preferably in hospitals, nursing homes and home care – initiating preventive actions and dealing with the Process of Organizational Change.
Working in Denmark:
I have been working and teaching in Denmark with projects for counties and different educational institutions. That means both for hospitals, nursing homes and home care districts and with Occupational Health Units. Denmark has so to say become my second homeland.
I have during 2002 cooperated with the brilliant physiologist and head of the research staff at The National Institute of Occupational Health in Copenhagen, Bente Schibye. Under her influence and leadership, there will be produced and published crucial research activities and results within preventive occupational health care during the forthcoming years.
Working in Sweden:
My seminars in Sweden are both seminars for managers and their employees.
Working in Japan:
My seminars in Japan usually take place in February and in October. We travel all over Japan in the main cities. Hospitals, nursing homes, Universities and educational institutions are the main places for the seminars.
International trends:
An interesting aspect of preventive work for health care workers, is done through the International Section of the ISSA in EU on the Prevention of Occupational Risks in Health Services. The program is called "Training concepts for back-protecting work practices in nursing". I have participated at the "Expert´s Workshop in Paris during january 2002 and in Dresden, January 2006. Both practical and educational aspects were presented and discussed among representatives from all over Europe. This very important work continues, and my videos, book and systematic study of the natural patterns of human movements are parts of that international work and litterature. "GUIDE TO PREVENTION AND GOOD PRACTICE IN HOSPITALS AND THE HEALTHCARE SECTOR" is a guide that will be presented in 2010 by ISSA.
The Knowledge of Patient Transfer and Movement Assistance
History:
From being a kind of common knowledge and an accepted paradigme about what is "right" to do among health care workers when helping patients by lifting them, just like the "experts" said, I have for about 20 years practiced and developed a new knowledge and a whole range of alternative techniques and new ways to look at the problems – a new paradigme – about how to help and assist patients with physical problems of different kinds. In order to find an alternative to the old paradigma of unnecessary heavy burden on nurses and others in the health care sector, I have been working with the concept and knowledge of Patient Transfer and Movement Assistance. The concept deals with both educational, didactic and theoretical differences as compared with traditional expert concepts. The concept is based on thorough analysis and knowledge about the natural pattern of human movements in every possible situation necessary for health care personnel to know about when assisting patients. Today, The Knowledge of Patient Transfer and Movement Assistance is a natural part of the education for nurses, nurses assistances, PT, OT and other health carers in the Nordic countries. In spite of this development, many educational institutions are not a part of this development and keep on teaching the old practice with how to lift (!) the patients.
Another very important part of the concept of Patient Transfer and Movement Assistance, is the aspect of quality as to how we attend the situations with the patients. It is not just the preventive aspects of not risking the health carers own health, but also the quality of how we help and assist the patients. How do we hold the patients when they need help, how we turn a patient when he has pressure sores and bandages, how do we balance the need for activity and training the patients with the need for not risking the carers own health etc. etc..
Preventive occupational actions and patient care are equally important aspects, because the patient will suffer if the health care personnel cannot work because of injuries they get when working with patients. We know that the old concept of "lifting patients the right way" is wrong and hazardous. That is why we have to look at these problems from a new angle.
My vision:
"That every educational institution for health care personnel have teachers that know and practice The Knowledge of Patient Transfer and Movement Assistance, and that every student that leaves these educational institutions are able to use Patient Transfer and Movement Assistance Techniques to secure high quality standards when helping patients – and that the carers themselves avoid occupational diseases and accidents while helping the patients".
The Knowledge of Transfer and Movement Assistance
Evidence-Based Patient Handling
New Knowledge combining Ancient Practice
My main goal is to reduce the unnecessary physical strain and burdens on the health care personnel and at the same time improve the quality of care for the patients. That aspect of better quality for the patients, applies both to nurses, nurses assistances, therapists and emergency units etc..
In order to reach that goal, we need knowledge that is able to change the habit of thinking and doing the traditional lifting procedures with patients. We need new and different ways to help, assist patients. Health care professionals need to know how to find the limits for what the patients of different diagnoses and abilities are able to do at a given time, and also the limits for what the personnel themselves should or should not do. Is it time to get help from a colleague or use an aid ? These questions appear all the time, and the knowledge we need has to qualified assessments – not guesses.
At my courses and work-shops, I use pedagogic knowledge with problem solving and innovation in order to prepare the participants for the real-life experiences. "Creativity and craftsmanship in transfer and movement assistance" is essencial both for the patients and the carers !
Our roots
I use historical facts from ancient times; egyptology and archeology from different parts of the world that gives us knowledge about our forefathers skillfulness. 4600 years ago, the egyptians used the knowledge of reducing friction as a key factor to build the pyramids at Giza. On the Easter Island about 1000 years ago, the inhabitants used the knowledge of shifting weight to move stone statues weighing more than 40 tons each. The Vikings used for more than 1000 years ago what I call the "boat principal" when they moved boats and heavy objects by rolling the weight onto a slippery material. Then they just had to slide the boat – no lifting involved.
The Knowledge of Transfer and Movement Assistance:
If we make use of this ancient knowledge that mankind has acquired during thousands of years, and combine this with the systematic analysis of the natural patterns of human movements, we will find what I call "The Knowledge of Transfer and Movement Assistance"; Ancient knowledge in combination with updated scientific results.
EDUCATIONAL THEORY AND PRACTICE AT MY SEMINARS:
I teach within what I call "a creative chaos" – just like we meet the real world every day at work. I make use of the results from the scientific research of Ellen J. Langer et. al. (Langer E.J. 1997, "The Power of Mindful Learning", Addison-Wesley, Reading, Massachusetts).
The theory of cognitive learning is of course also an important part of my educational practice.
A presentation of my work based on a Dutch study (2001) – both theory and practice, gives a thorough and critical introduction to this topic. The authors of this project, Ingvild Matre Berg, Åshild Sukka and Hanne Aandstad give you an overview and interesting educational perspectives based on comparison between one Dutch and four Norwegian Universities of Professional Education for students studying Physical Therapy – and their focus on the Knowledge of Transfer and Movement Assistance. You may download the study here on this page – upper right corner.
© Forflytningsteknikk AS. mail@perlunde.no
Sist oppdatert 26.04.2023 kl. 10:46